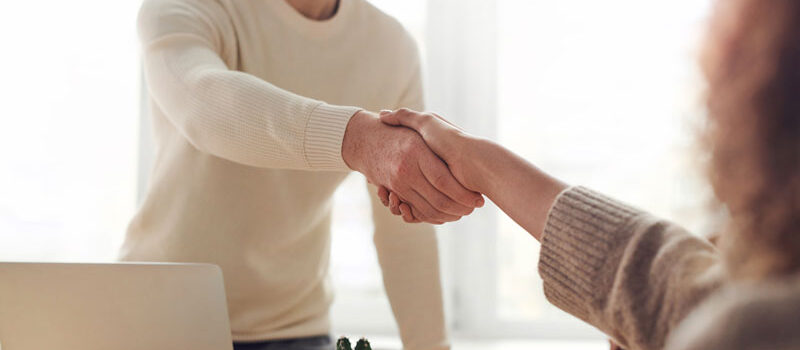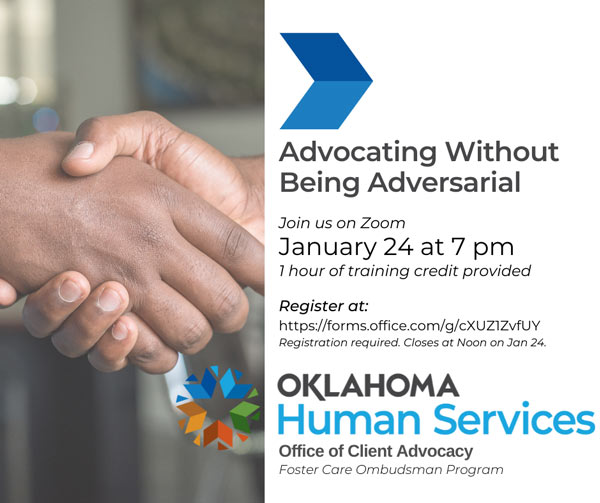 The Office of Client Advocacy is bringing back one of its most consistently popular trainings, Advocating Without Being Adversarial, for a Zoom info session on Monday, January 24, 2022 at 7:00 pm.
We will be discussing ways to advocate for your foster children, while preserving your relationships with the other members of the child welfare team. We will offer some tips and tricks for creating and maintaining your credibility, which we have found is key to getting your voice heard. And we will be offering instruction on how to write effective court reports. An hour of training credit will be available for foster parents who want to attend.
If you are interested in this info session, please register at the Advocating Without Being Adversarial Registration Page. A Zoom link will be emailed to you once you have completed the online registration. Please feel free to contact Foster Care Ombudsman Dawn Leemon (dawn.leemon@okdhs.org) or Programs Field Representative Stephanie Miller (stephanie.miller@okdhs.org), should you have any issues or questions.