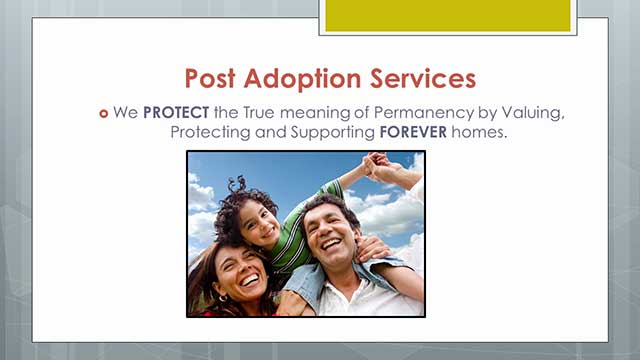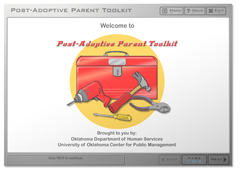 Post-Adoptive Parent Toolkit
You don't have to go it alone! The Post-Adoptive Parent Toolkit is a short online tool that explains many of the resources available to adoptive families in Oklahoma. These include support groups, mental health and respite services, adoptive couples retreats, frequently asked questions and many more topics.
There are many resources adoptive families use. To see a complete list, visit the DHS Adoptive Assistance page.