The Oklahoma Department of Human Services and the Oklahoma State Department of Education work together to ensure the educational stability of children in foster care.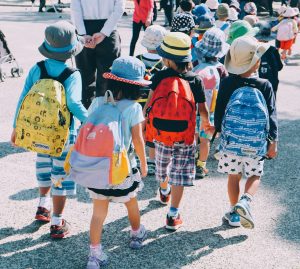 Students in foster care are granted the following educational assurances:
A child in foster care will remain in the child's school of origin, unless a determination is made that it is not in the child's best interest to remain in that school, and
If a determination is made that it is not in the child's best interest to remain in the school of origin, the child will be immediately enrolled in the school of residence, even if the child is unable to produce records normally required for enrollment.
These assurances are intended to minimize disruptions to a foster child's education during moves and placement changes. Please review the Best Interest Determination for considerations regarding the child's school placement. For questions about the Best Interest Determination, please email CWS Education.
To assist with enrollment and foster child educational rights, every district has a Foster Care Point of Contact (Download | Excel file).
For special education information Oklahoma's Parents Center is a great resource. If you have a foster child in your home who you would like a referral for a special education advocate please contact CWS Education.
Children who are 3 and younger and are part of a confirmed child abuse and neglect case should receive a referral to SoonerStart. This will be completed by the child's worker. SoonerStart is Oklahoma's early intervention program that is designed to meet the needs of families with infants or toddlers with developmental delays. The program builds upon and provides supports and resources to assist the foster family to enhance the child's learning and development.