The resource parent may be reimbursed for four trips per month for mileage incurred when providing transportation for the child in DHS custody placed in the resource home. When multiple children are included on a trip, the trip is counted as one trip for the group. Travel reimbursement may occur when the resource parent provides travel associated with the child's permanency and well-being, limited to:
Visits with parents and any person approved by the child's CW specialist;

visits with the child's sibling; or
court hearings;
round trip for a single event is 26 miles or more
Trips are documented and filed monthly on Form 10AD006E. These should be completed by the resource parent and turned in to the child's permanency worker who will verify the information is correct, then these will be sent to the Foster Care & Adoption Support Center who will review and approve these, then it is sent to the Finance Department for the payment to be processed.
Travel Claim Processing for Oklahoma Foster Parents
In this webinar we will walk through the steps of completing the new travel claim form for foster parents.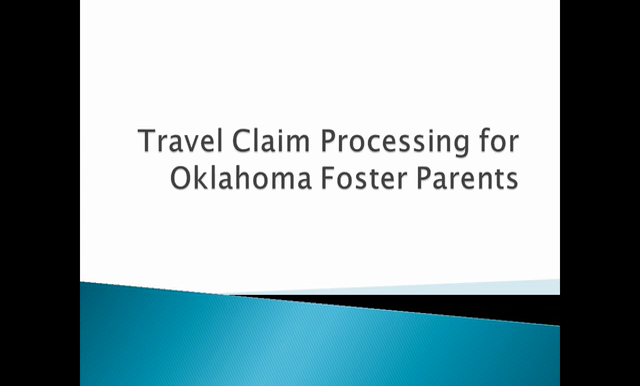 Forms