Intensive Treatment Family Care
The Intensive Treatment Family Care (ITFC) program provides treatment for children aged 6-18 who have experienced multiple placements in various settings, but can be successfully served in a family setting. These children have experienced trauma and may have behavioral, medical, developmental and/or intellectual challenges.  A child served by the ITFC program needs to be placed with a family, but will require more specialized therapeutic services to enhance his or her well-being.
ITFC families will learn how a child's experiences impact his or her feelings, relationships and needs. These families will develop skills to: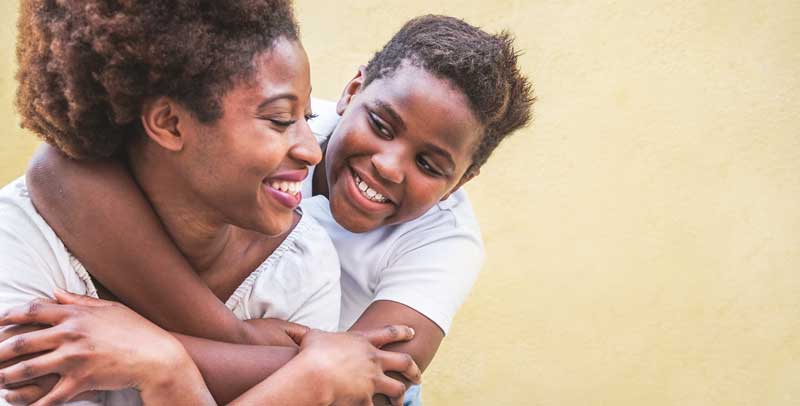 Guide a child in building social, emotional and resiliency skills;
Guide a child in building connections, relationships and trust;
Guide a child in gaining a sense of security, empowerment and self-worth;
Recognize a child's strengths and opportunities and
Guide a child's growth by establishing a safe and structured environment.
A family interested in ITFC can expect to have only one child placed in their home at a time and must make a six to nine month commitment to the program. At least one adult must be a stay-at-home parent. A family will participate in an interview process to ensure they will be successful in the program.
Private agencies work alongside DHS to support the ITFC program. This includes efforts to help a child heal so he or she can be successful in all aspects of life.
An ITFC family receives a number of additional supports to help a child succeed in their home including:
A professional treatment team for the child and a care coordinator for the family,
Medical insurance for the children,
Counseling services,
Access to 24/7 crisis response and support,
Trauma-informed training and
Other supportive resources.
Be the change you wish to see in the world, one child at a time! For questions or comments, please email CWS.ITFC@okdhs.org.
Find an Agency