Specialized Foster Care (SFC) serves children and adults aged three years and older who have a primary diagnosis of intellectual disabilities and qualify for Developmental Disabilities Services (DDS). For more information, email STO.DDSD.RESIDENTIAL@okdhs.org.
Do you have extra space in your home for a child or adult? Would you like to be a stay-at-home parent and provide care for someone who needs additional support? If either of these describe you, we are asking you to consider becoming a SFC parent for DDS where you can make a lasting impact on lives in your community.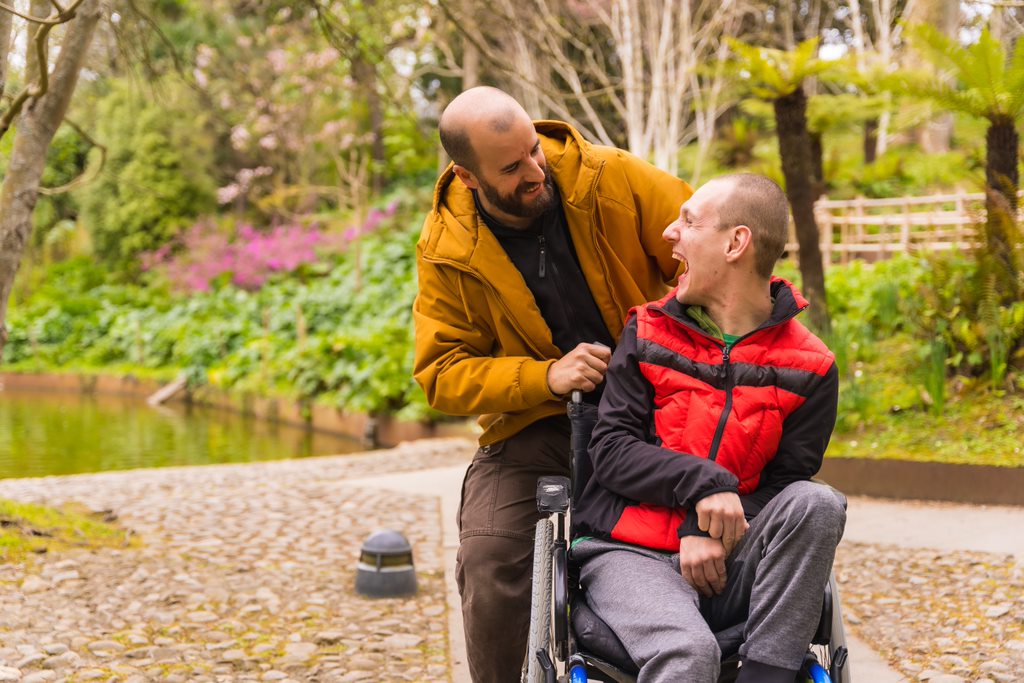 DDS is looking for individuals willing to open their homes and commit to providing care for children or adults with intellectual or developmental disabilities. It takes a dedicated person to open their home to a child or adult with special needs and provide the love and extra support to help them thrive. While SFC serves individuals aged three and older, the need for SFC homes is greatest for individuals aged 12 and up.
As an SFC parent, you can provide care for 1-3 people at a time, and you are highly involved with the decision to have someone placed in your home. Since caring for an individual with intellectual or developmental needs requires extra time and attention, the SFC program requires one stay-at-home foster parent. The reimbursement rate for SFC is designed to pay you for becoming a 'professional' parent. You will also receive support from a DDS case manager, a foster care specialist, as well as any professional providers working with the individual in your home.
Experience with individuals with intellectual or developmental disabilities can be helpful but is not required. You will receive training to help prepare you for being an SFC parent, as well as specialized training if an individual placed in your home requires it.
A unique aspect of the SFC program is that care is provided for adults with intellectual or developmental disabilities, not just children. This means as an SFC parent, you will have a role in supporting an individual through adulthood, which involves helping the individual become as independent as possible while respecting the individual's rights as an adult. Serving an adult allows you the opportunity to help and encourage the individual as they seek employment, foster new relationships, and become more involved in their community.
Requirements
Below is a list of key requirements for the SFC program:
Must be 21 years old
Must have one stay-at-home parent
Submit information for background checks and fingerprints
Complete training prior to approval as an SFC parent and yearly training thereafter
Participate in a home study
An individual bedroom must be available for each person served through SFC
DDS Provided Support
DHS also provides many supports to individuals who choose to foster an individual with special needs including:
Specialized training
Respite
Specialized therapies for the individual
Mental health supports
Medical, dental care and supplies covered by Medicaid
$70 per day reimbursement*
$570 per month for room and board
*Reimbursement and housing are subject to change depending on needs of the individual
YouTube Videos
Find an Agency