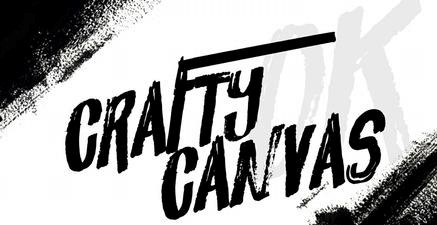 Benefit
45% off events. These must be booked/purchased in advance.
More Information
We facilitate creativity and connection between friends in a social setting through the concept of "Social Artworking." No experience is preferred. This is NOT a class; it's a pARTy! This studio is completely alcohol free, an anomaly in the industry.
Crafty Canvas is giving 45% off any event. Click on event you'd like to attend on the calendar in the link and enter OKFP45 at checkout. Contact us about arranging other times if needed. We <3 OK foster parents.
Location & Contact